2023 IFT FIRST Exhibitor Success Kit
Everything you need to maximize your impact and ROI at IFT FIRST, in one place. Explore this page to discover over $10,000 in resources, available to you for free.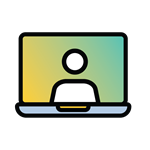 Watch & Learn: Webinars
These upcoming webinars will provide critical and timely information for IFT FIRST. What are the critical issues that exhibitors need to be thinking about and acting on to ensure their success? This will be the major question that sales, exhibit marketing and business development expert Jefferson Davis will help you answer as you prepare for a productive and profitable return to live exhibiting in July.
How to Capture Higher Quality Leads & Increase Sales Conversion from IFT FIRST
Date: Wednesday, June 14, 2023
Time: 2:00 to 2:45 pm EST / Countdown 6 weeks before IFT FIRST
Description: For most exhibiting companies, the real product of exhibiting at a tradeshow is the leads they capture. Unfortunately, for too many exhibitors what they call leads are really nothing more than scans or swipes. Regardless of your level of exhibiting experience, you will not want to miss this all-new webinar with tradeshow productivity expert Jefferson Davis as he takes you a deep dive on how to get more leads, improve the quality of leads captured, and increase the percentage of leads that convert to business. This is a can't miss webinar for every exhibiting company looking to generate better exhibiting ROI.
On-Demand: Webinars
On-Demand: How to Build Brand Awareness & Drive Qualified Booth Traffic at IFT FIRST
Description: Because food manufacturers look to IFT for ways and means to improve their products, in the months and weeks leading up to IFT FIRST their receptivity to marketing messages increases. This is the perfect opportunity for all suppliers to increase their brand awareness and give food manufacturers a reason to visit their booth at IFT FIRST. This webinar by Jefferson Davis explains why pre-marketing your exhibit is more important than ever before, reviews best practices for email, direct mail and social media, and teaches why using multiple marketing channels is crucial. Walk through a proven-effective planning process to create an integrated pre and at show exhibit marketing program. Finally, this webinar will give a comprehensive overview for IFT IRST exhibitor marketing resources.
Watch the How to Build Brand Awareness Webinar
On-Demand: THRIVE LIVE! How to Successfully Re-Enter Live Exhibiting at IFT FIRST
Description: Exhibit marketing and business development expert Jefferson Davis shares how exhibitors can make a successful return to live events. If reconnecting with the food ingredient market, growing revenue, gaining new customers and exhibiting ROI are important to you, this is a must-attend webinar.
On-Demand: Countdown to IFT FIRST
Description: Exhibit marketing and business development expert Jefferson Davis shares the critical issues exhibitors should be thinking about as IFT FIRST grows closer. Learn how to engage attendees before, during, and after the event, find success beyond your booth, and take the right actions in the weeks leading up to the event.
On-Demand: Using Social Media to Build Your Brand & Drive Traffic
Description: When used properly, social media can be an extremely effective media for building your brand and driving qualified booth traffic. Research finds that most exhibitors are not taking full advantage of this marketing opportunity. Check out this webinar to learn the best tradeshow practices for using Twitter, Facebook, LinkedIn, YouTube, Instagram, and Pinterest more effectively.
On-Demand: May Exhibitor Briefing
Description: Hear from members of the IFT and Spargo teams with information that will benefit all exhibitors. Learn about sponsorship opportunities, social sharing aspects of the show, lead retrieval, and SO much more!
Watch the May Exhibitor Briefing
On-Demand: June Exhibitor Briefing
Description: Members of the IFT and Spargo teams help navigate how to have the most successful event possible. Watch this webinar to learn about Braindate, food & beverage sampling, move in schedules, shipping and more!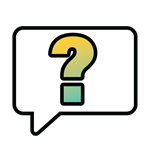 Expand All
/
Collapse All
Financial Planning & Measurement