Meet with suppliers who can help you solve your unique challenges at FIRST.
Are you a product development innovator or influencer looking for solutions to your unique challenges or new partnerships with top suppliers? Finding the right ingredients and product solutions can take months to achieve. Save time and connect with hundreds of suppliers by participating in FIRST—a new digital experience launched by IFT designed to accelerate food innovation this July 19-23.
How it works:
Start by answering a few questions about yourself and your goals.
Then, we'll recommend the best suppliers for you to meet at FIRST.
Before the event, you'll select who you want to meet with, based on your interests.
During July 19-23, you'll attend at least four, 20-minute meetings online with suppliers.
You'll learn, do business, and collaborate with suppliers one-on-one in a secure and engaging online environment.
As a bonus, you'll also receive complimentary registration to all of the FIRST programming—including access to all the latest research and insights about the science of food.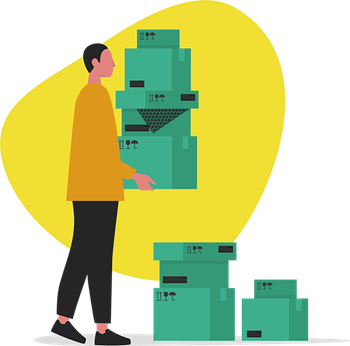 Customized Sample Boxes
As a Solution Exchange participant you may receive fun and engaging sample boxes from selected provider partners.
This is a great way to experience supplier products and to further enhance your one-on-one meeting to make sure you get the information you need to support your work.
Sign me up!
Complete our Solution Exchange Influencer/Innovator updates form and we'll send you reminder emails and a direct link to registration when it opens in early May.
Don't miss this great opportunity to get a year's worth of product and scientific discovery done in just a matter of days!
Sign up