Science Sessions Overview
Innovative in a Time of Crisis: Can We Future-Proof the Food System?
It is the theme of this year's IFT FIRST event and the question that science of food professionals from around the world are trying to collectively answer.
Want actionable answers? Attend IFT FIRST this July 16-19 in Chicago.
From supply chain slowdowns and cost-saving imperatives to ever-more-complex research demands, global crises have impeded progress across the science of food community. We must come together to forge innovative solutions to future-proof the food system!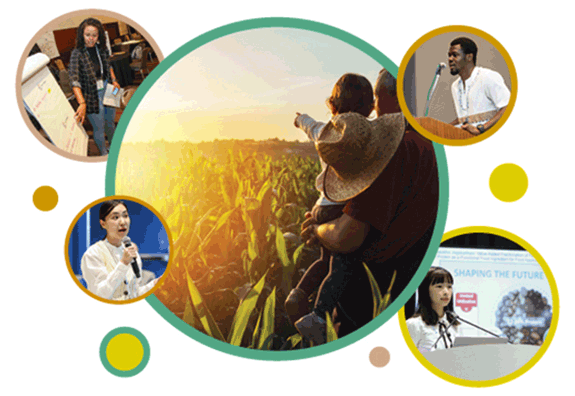 The Science FIRST Program
IFT's scientific programming is where it all happens – bold ideas, cutting-edge research and a spirit of collaboration focused on connecting global food system communities. Explore how IFT FIRST will deliver a premiere Science FIRST experience for all.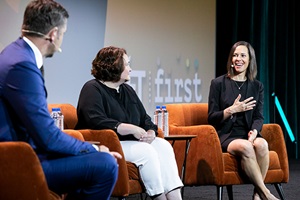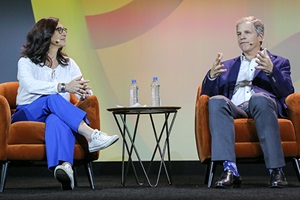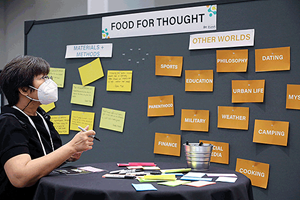 Keynotes and Featured Sessions
Each session at IFT FIRST is extension of this year's theme based on the five focus areas:
Novel Technology and Innovation
Sustainability & Climate
Health and Nutrition
Food Safety
Consumer Insights and Education
Keynote and feature session topics include upcycling, sustainability, turning food waste into profit, food tech innovations, and more.

Check out the program agenda
Scientific and Technical Forums
The forums will feature 25 multi-disciplinary discussions focused on guiding questions that were submitted by science of food professionals from around the world and curated by the Annual Meeting Scientific Programs Advisory Panel (AMSPAP). Check back for additional programming information.
Short Courses
These offerings have been specifically developed to provide the science of food community with knowledge-building resources and skills for career development. Topics include preparation for the Certified Food Scientist exam, labeling requirements, shelf life, the principles of food science and others.

Learn more about Short Courses
Science FIRST in the Expo Hall
More than 800 exhibitors showcasing food and food science intelligence, non-stop sampling, demos, and tastings. It's all happening during the Expo along with can't miss scientific programming including: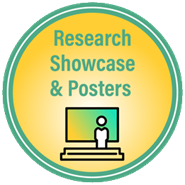 Research Showcase & Posters – July 16-19
Innovation within the science of food will be on full display. Review the research and participate in ground-breaking discussions that can significantly impact the future of food.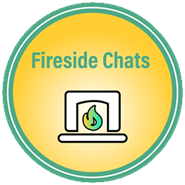 Fireside Chat – July 16-19
These 20-minute discussions will bring the future of food into focus as you and your peers discuss current trends and opportunities within the science of food community.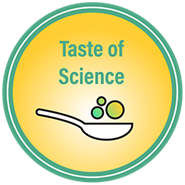 Taste of Science Presentation & Sample Tour - July 16-17
Discover the innovative ways that ingredients and science meld together to create beautiful bites during these 15-minute presentations and a self-guided sample tour.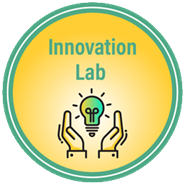 Innovation Lab – July 19 – 10:30-2 CT
Are you an experienced and curious professional looking to collaboratively imagine the future of food and beverage? Then, you won't want to skip the last day of IFT FIRST as we close out with an engaging, interactive experience focused on real-world product development scenarios that will challenge you to think bigger and bolder.
2023 Guiding Questions
These five focus areas are the foundation for the entire Science FIRST program including this year's theme. Explore the questions to help connect the dots ahead of your experience at IFT FIRST.
Expand All
/
Collapse All
Novel Technology and Innovation

What innovations will prepare us for the next crisis?
How is our improved understanding of structure-function relationships leading to novel food and beverage (F&B) applications?
What new or improved methods or technologies are leading to cost savings for F&B developers?
What are recent technologies unlocking solutions in F&B innovation?
What are the challenges and opportunities of emerging nonthermal processing technologies?

How are we rethinking supply chains in the face of increased global tensions?
What advancements in packaging are leading to a reduction in plastic waste?
How do we operationalize sustainability?
What processing technologies are leading to more sustainable and resilient F&B production?
What are the most creative solutions for addressing food waste across the F&B value chain?

How are crises, such as climate change, impacting the nutritional profile of foods and what can be done to mitigate their impact?
What is the role of food science in food nutrition security?
What are recent advancements in fortification and biofortification that show promise for future F&B applications to enhance nutrition?
What is the role of food science in public health and nutrition policy?
What processing technologies are leading to improved nutrition?

What risk do chemical contaminants (heavy metals, microplastics, etc) pose to human/planet health and how can risk-based analysis be used to protect and inform the public?
What do all professions within the science of food need to know about FSMA Section 204 and how it will impact their work?
What are some food safety-sustainability tradeoffs and how can we promote co-management of food safety and sustainability goals?
What challenges and opportunities are born by regional or global harmonization of regulations and standards?
How are food additives granted regulatory approval and what implications does that have for industry?

Consumer Insights and Education

What are the most common sensory testing mistakes made by non-sensory scientists?
How are we preparing the next generation of scientists and their stakeholders given how quickly the profession is evolving?
What are strategies for effectively communicating to non-technical audiences?
How are innovative organizations addressing consumer mistrust?
What are the challenges and opportunities of the role of food science in mandatory or voluntary labeling requirements?