Science Sessions Overview
Collaboration + Innovation: How Can Food Science and Technology Transform the Food System?
From novel processing techniques to sustainable food packaging, novel ingredients, genomic mapping or new health and nutrition breakthroughs, collaboration and innovation are essential for making the food system more safe, equitable, and sustainable.
IFT FIRST will bring together researchers, scientists, engineers and entrepreneurs from across the food value chain and from around the world to explore how the intersection of disparate perspectives, disciplines, or contexts sets the stage for transformative innovation.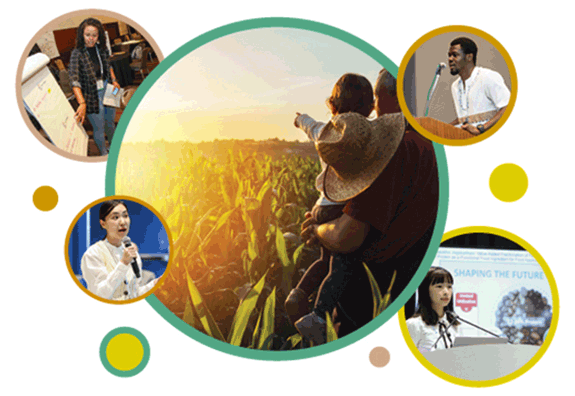 The Science FIRST Program
IFT's scientific programming is where it all happens – bold ideas, cutting-edge research and a spirit of collaboration focused on connecting global food system communities. Explore how IFT FIRST will deliver a premiere Science FIRST experience for all.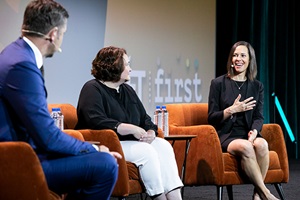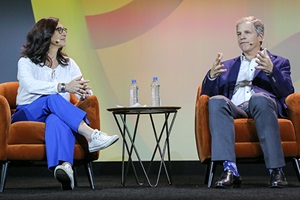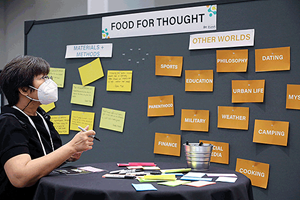 Keynotes and Featured Sessions
Each session at IFT FIRST is extension of this year's theme based on the five focus areas:
Novel Technology and Innovation
Sustainability & Climate
Health and Nutrition
Food Safety
Consumer Insights and Education
Keynote and feature session topics include upcycling, sustainability, turning food waste into profit, food tech innovations, and more.
Science FIRST in the Expo Hall
More than 800 exhibitors showcasing food and food science intelligence, non-stop sampling, demos, and tastings. It's all happening during the Expo along with can't miss scientific programming including:
2024 Guiding Questions
These five focus areas are the foundation for the entire Science FIRST program including this year's theme. Explore the questions to help connect the dots ahead of your experience at IFT FIRST.
Expand All
/
Collapse All
Novel Technology and Innovation

How can novel technologies and innovations be created in an environment of consumer mistrust, anxiety, and pseudoscience?
What steps across product development minimize product failure?
How can cross-functional teams move from competitive work to collaborative problem-solving to achieve successful results?
What production technologies, from farm to processing, help improve bioactive compounds and nutritional quality of ingredients?
What packaging solutions are contributing to the reduction of plastic waste?

Who is responsible for a healthy, sustainable food system and how can we collaborate to improve those outcomes?
Are plant-based alternative foods a healthier choice?
How does the emerging field of precision nutrition drive personalized dietary recommendations?

Which innovative solutions, addressing food loss throughout the food and beverage value chain, are proving effective and generating measurable value for food systems?
How are climate shifts impacting nutrition and quality of our food supply?
How can we harness product side streams to create new value and enhance circular economies?
What scientific advancements are leading the way in reducing greenhouse gas emissions?
What technologies are positively impacting the global water and food supply?

In what ways do food safety and sustainability practices come into conflict with innovation and new technologies?
What are the gaps in food safety and food security that need to be addressed through scientific advancements?
How does quality and food safety adapt to make decisions faster without increasing risk?
What are the novel, rapid test methods or foodborne pathogen monitoring tools in food safety?

Bio-mapping, predictive modeling, whole-genome sequencing, genomic level taxonomy, etc.

What risks do chemical contaminants in food pose and how can science-based strategies address and mitigate them?

Consumer Insights & Education

What insights can we gain from consumer misconceptions to proactively address future challenges?
How can insights from design of experiments be applied to enhance product design, considering the variability in consumer behavior?
How does an individual's food environment impact their food choices?