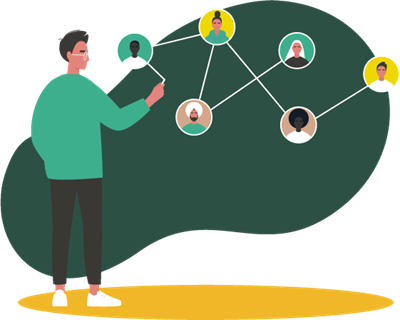 Curating Your Social Experience at IFT FIRST
People come to IFT's annual event and expo for a multitude of different reasons – access to top-notch scientific and business education, innovative solutions, and of course, to attend one of the best food and ingredients shows in North America. But by and far, people flock to the annual event to connect with colleagues, meet new people, and have fun.
IFT FIRST offers a host of networking and social experiences that have been cultivated to leave you feeling energized and connected.
In addition to amazing technical field trips, fun social gatherings, and productive networking events, IFT has made it easier than ever to create the social experience by providing an opportunity to attend unlimited access division socials, mixers and resource group events at the Hyatt Regency Chicago.
Braindate @ IFT FIRST
The opportunities for peer-to-peer learning and networking at IFT FIRST are plentiful, and Braindate gets to the heart of connection—allowing you to meet science of food pros you wouldn't have met otherwise. Braindate is where you can easily build meaningful connections. Find your next mentor, staffer, or collaborator!

Do you need expertise on a specific topic? Do you have expertise to offer? The Braindate platform allows IFT FIRST non-exhibiting participants the opportunity to meet up face-to-face in the Braindate Lounge in Destination IFT, or via teleconference with a virtual participant. You pick the mutual topic and connect! Braindate is a true hybrid experience.