If it is happening in food science, food innovation and food trends. . . it's a discussion or debate at IFT FIRST: Annual Event and Expo, July 10-13 live from McCormick Place, Chicago and Online.
IFT FIRST – where Food is Improved by Research, Science, and Technology - returns both in-person and online with a new and improved lineup of content and programming.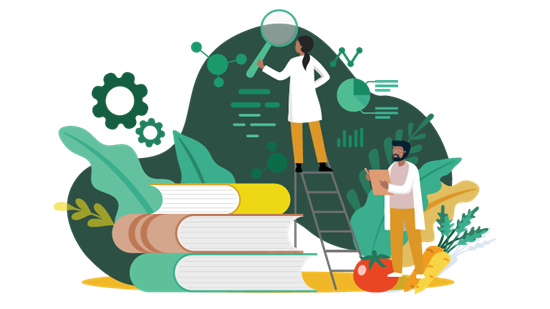 We invite you to join us at IFT FIRST
The guiding question for this year's event is: Hacking the Food Supply: Can We Synthesize a More Sustainable Future? Every session taking place at IFT FIRST will explore this question from one of five perspectives: Novel Technology and Innovation, Sustainability, Health and Nutrition, Food Safety and Consumer Insights and Education.
Report on dynamic sessions where you can learn from and interact with experts from academia, tech, business and more.
Don't miss your opportunity to cover what promises to be a dynamic experience within the science of food and innovation community.
Register today to secure your media credentials for IFT FIRST.
Questions?
Contact Jennifer Garcia by email at [email protected].
Expand All
/
Collapse All
Photography and Video Rules

Questions? Please contact [email protected].

Photographers and videographers must be on assignment and must have shoot schedule approved by IFT at least two weeks prior to the event. Filming requests made after this time frame may be denied.
Television crews, documentary film crews, video crews and photographers covering the meeting are required to check in immediately at the press room each day, and must be accompanied at all times by an IFT staff member when shooting inside the convention center or at one of off-site meeting locations.
As a courtesy to exhibitors, television and video crews, photographers, and radio reporters must obtain permission from IFT as well as the specific exhibitor before recording or filming. Release forms must also be provided.
Scientific sessions cannot be photographed, filmed or recorded.