Two ways to experience FIRST
Already an Attendee? Access FIRST
As an attendee, you will have received an access email from JUNO ([email protected]). This will contain your access information.
Use the latest version of Chrome
Clear your cache from and cookies
Disconnect from VPN
Disable browser extensions
If you are looking to experience:
The latest science and research
Business insights, trends, and strategies
Emerging ingredient and product solution exploration
Networking and peer connection
Registration fees and discounts below.
Attendee Registration Dates and Rates
Register as a FIRST attendee to take advantage of all FIRST has to offer.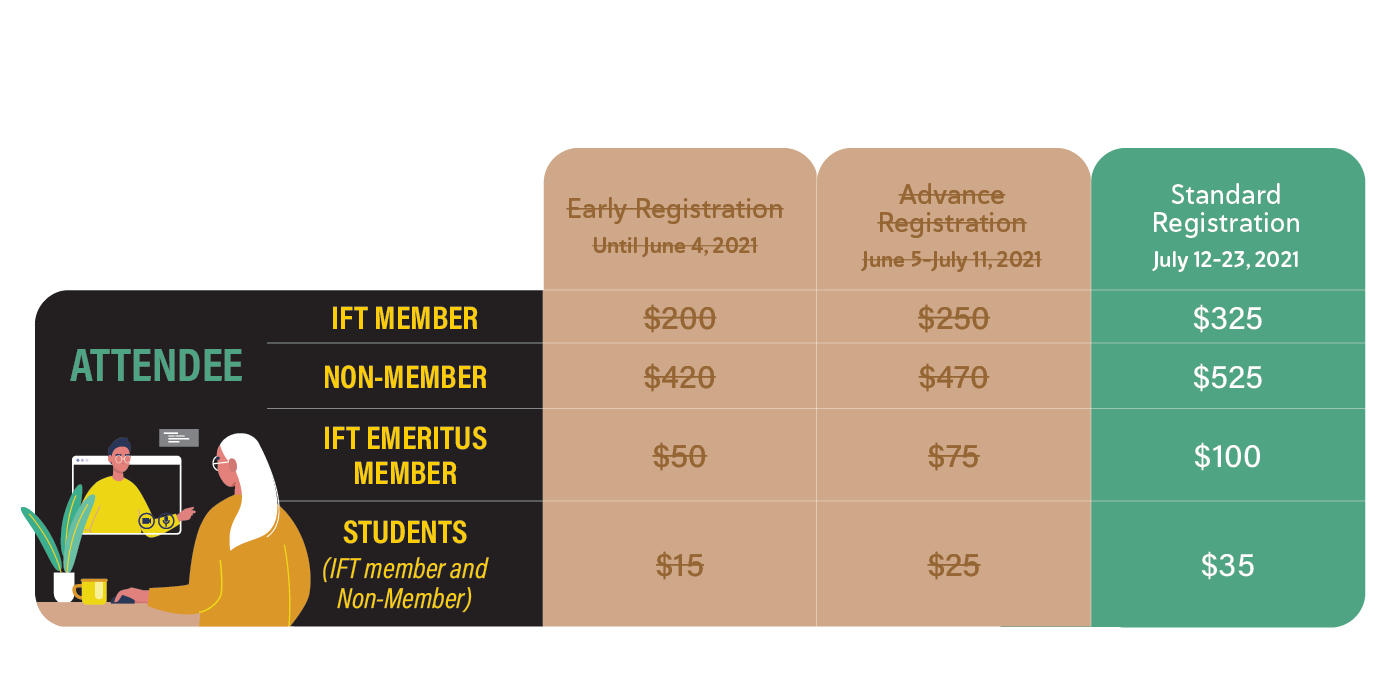 Note to Students
Feeding Tomorrow, the Foundation of IFT, is pleased to provide registration scholarships for students to attend FIRST. Feeding Tomorrow has partnered with IFT Divisions, IFT Sections, and sponsors who have provided generous funding to support all students currently engaged in the science of food. Student registrants will be prompted with scholarship opportunity information during the registration process. Scholarships are limited so register early.
Attention Media
Media interested in attending FIRST can register for complimentary press access after May 3.

Go to Press registration to learn more and register.
Questions About Registration?
For questions regarding registration, please
contact us
or call
Maritz
at
+1-219-354-6722.
Customer Service is available 9am – 5pm ET