Only four meetings and your FIRST registration is free!
Are you a product development innovator or influencer looking for solutions to your unique challenges or new partnerships with top suppliers?
Save tons of time and connect with hundreds of suppliers by participating in FIRST—a new digital experience powered by IFT and designed to accelerate food innovation this July 19-23.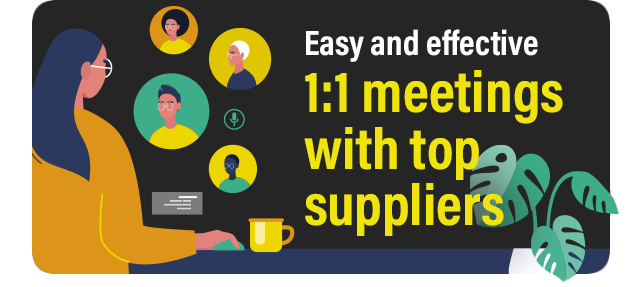 How it works:
Answer a few questions about yourself and your goals.
Then, we'll recommend the best suppliers for you to meet at FIRST.
Before the event, you'll select who you want to meet with, based on your interests.
Between July 19-23, you'll attend at least four, 20-minute meetings online with suppliers of your choice.
You'll save time by concentrating what would often take several weeks-worth of research time into just five days.
You'll be able to ask questions, learn, do business, and collaborate with suppliers one-on-one in a secure and interactive environment.
As a bonus, you'll also receive
complimentary registration
to all of the FIRST programming—including access to all the latest research and insights about the science of food!
For more details about participating see our FAQs below.
How do I sign up?
Complete our Solution Provider VIP updates form and we'll send you reminder emails and a direct link to registration when it opens in early May.
Sign Up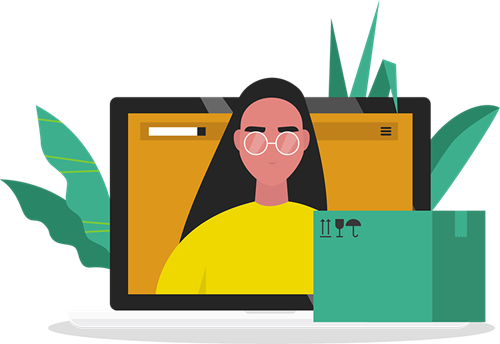 Customized Sample Boxes
As a Solution Exchange participant you may receive fun and engaging sample boxes from selected provider partners.
This is a great way to experience supplier products and to further enhance your one-on-one meeting to make sure you get the information you need to support your work.
Frequently Asked Questions (FAQs)
Expand All
/
Collapse All
How will the hosted Solution Exchange program work?

Product development influencers and innovators will apply online and IFT will review submissions to determine if applicant background fulfills Solution Exchange participant criteria. Once approved, participants will complete their digital profile, review suppliers, and request meetings with preferred suppliers.

What is Solution Exchange?

Solution Exchange is a process of intentionally matching prospective supplier experts with product development influencers and innovators seeking assistance in researching prospective ingredients, product, services, and technologies to help solve development problems or challenges.

How many appointments do I commit to as part of my complimentary Solution Exchange Participant registration?

You are required to commit to a minimum of 4, 20-minute meetings by July 16, 2021. Additionally, you can request meetings throughout the event. There is no limit to the number of meetings that you can schedule. However, if you do not attend a minimum of 4 meetings, you will be charged a registration fee.

An appointment is a 20-minute meeting where participants meet with a supplier that can potentially support them in solving their product/product development questions. Participants will receive suggested suppliers as well as be able to search the AI enabled system to identify suppliers to request a meeting with. Suppliers can confirm or decline the request.

Why do I have to provide a credit card of my registration is complimentary?

All Solution Exchange participants are required to supply valid credit card details as part of the application process. Your registration is free if a minimum of 4, 20-minute meetings are completed by July 23, 2021. If less than 4 meetings are completed, you will be charged the standard registration rate.

How are appointments made and who can make them?

As a Solution Exchange participant, you will request meetings with suppliers through the FIRST platform. Suppliers will be able to review your application information to confirm the meeting is a good match. Our goal to ensure participants meet with ideal suppliers. If a supplier feels their product will not be a good match for you, they will decline the meeting request.