The IFT FIRST Online Experience
powered by JUNO
If you can't join us in Chicago, the IFT FIRST Online Experience is for you. Don't miss out on livestream keynotes, featured sessions, Business FIRST sessions and exclusive content designed just for the online audience.
The Online Experience powered by JUNO is your hub for on-demand sessions, pre-event programming, live stream sessions, Braindates and more! You'll be able to connect with your fellow participants (online and in-person attendees) and engage in much of the amazing content at IFT FIRST.
The Online Experience opens to all IFT FIRST attendees beginning mid-June and will remain open for registered attendees through the end of 2022. There's so much valuable content, you're going to want to allow yourself plenty of time to get through it all!
The IFT FIRST Online Experience is now open. Begin preparing for your event experience.
Access IFT FIRST
Here's a preview of what you'll get on the IFT FIRST Online Experience powered by JUNO:
On-Demand Scientific Sessions and Poster Presentations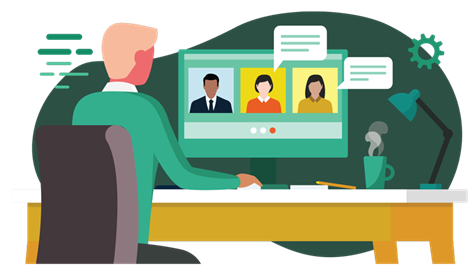 Beginning in mid-June, you'll have access to hundreds of on-demand scientific sessions and poster presentations in these topic areas:
Food, Health and Nutrition
Sustainability and Climate
Food and Safety
Consumer Insights and Education
Novel Technology and Innovation
Watch sessions on-demand at your convenience! And, if you're short on time, watch the one-minute summaries of each session available on-demand.

Business FIRST Livestream
Live from Chicago!
Catch every Business FIRST session live from Chicago. You'll even be able to ask the panelists questions. The Business FIRST Stage will tackle global issues and showcase trends in food, food tech and the science of food. Don't miss out on listening to panels focused on Food Waste, Supply Chain, and DEI disparities in the science of food professions. Top experts from corporations, academia and non-profits will also explore major innovations, where VCs are investing and why. Panelists and peers will deep dive into the latest business trends, innovation and leadership topics. Learn about the results of the IFT Compensation and Career Survey, the latest on food startups, the innovators, the investors and so much more.
You're not going to want to miss these sessions on the Business FIRST stage!

LIVE from IFT FIRST Studio Livestream
Live from Chicago!
Exclusive interviews with IFT speakers, leadership and sponsors—Live from IFT FIRST will give you the inside scoop and behind the scenes stories on IFT FIRST as well as help you navigate your online experience so you don't miss a thing.

Keynotes and Featured Session Livestream
Live from Chicago!
Live from the "Big Stage" at IFT FIRST, you'll watch provocative and inspiring sessions right along with in-person attendees.
From the opening Cambridge-style keynote debate, "Should We Eat More Processed Food?", to Tuesday's NASA panel, "R&D at the Edges of the Human Experience", to Wednesday's keynote, "Cultivating Curiosity: Innovation Solutions to Complex Problems are Within Reach", you'll go on a journey that is sure to inspire new ideas and possibilities.
Four additional featured sessions on the program's key topics will also be livestreamed.
Check out the schedule for a full list of keynotes and featured sessions.

Exclusive Content for Online Participants
Your online experience includes sessions, interviews and more exclusively for the online audience.
Surprises, Fun and Connection
You never know what fun and surprises await you during IFT FIRST! You'll be entertained and seeking the next unexpected delight during your online experience. It could be a fun performance, giveaways or other exclusives, you won't want to leave your computer or you may miss something!
The IFT FIRST Online Experience allows you to engage in sessions by chatting with your fellow attendees (in-person and on-site) and asking questions during livestream sessions.

Braindate—New!
Connect 1:1 with your fellow online attendees OR an in-person attendee via teleconference!
Braindate gets to the heart of connection—allowing you to meet science of food pros you wouldn't have met otherwise. New to IFT FIRST Annual Event and Expo, Braindate is where you can easily build meaningful connections. Find your next mentor, staffer, or collaborator!
Do you need expertise on a specific topic? Do you have expertise to offer? The Braindate platform allows IFT FIRST non-exhibiting participants the opportunity to meet up via teleconference. You pick the mutual topic and connect! Braindate is a true hybrid experience.
Make as many Braindate appointments as you like. And, keep your connections going post-event. IFT FIRST is the place to connect, learn and innovate. Braindate helps you do it, with ease!
No Online EXPO This Year
The IFT Food Expo is a truly a sensory experience where attendees can taste, touch, smell and discover. As such, you can only experience it live and in-person in Chicago. While the IFT FIRST Online Experience will not feature an online expo, there is still plenty of opportunity to learn, have fun and connect.

Language Translation and Asia Rebroadcast
IFT FIRST will be broadcast around the world, and we will offer language translation of the keynotes and featured sessions in 25 different languages. In addition, we will offer a re-broadcast of the keynotes and select content each day in the Asia region for those who want to chat and experience the content together.
The IFT FIRST Online Experience at Glance
In addition to on-demand sessions and Braindates, your online experience includes all of these livestreamed sessions:
NOTE: All times represent Central Time zone. Schedule is subject to change.
Monday, July 11
| Time | Description |
| --- | --- |
| 8:00 am – 8:15 am | Live from IFT FIRST |
| 8:15 am – 9:30 am | Opening Keynote Debate: Should We Eat More Processed Food? |
| 9:30 am – 10:30 am | Live from IFT FIRST |
| 10:30 am – 11:00 am | Business FIRST Session |
| 11:00 am – 11:15 am | Live from IFT FIRST |
| 11:15 am – 12:15 pm | Featured Session |
| 11:15 am – 12:00 pm | Business FIRST Session |
| 12:15 pm – 12:30 pm | Live from IFT FIRST |
| 12:30 pm – 1:00 pm | Business FIRST Session |
| 1:00 pm – 1:15 pm | Live from IFT FIRST |
| 1:15 pm – 1:45 pm | Business FIRST Session |
| 1:45 pm – 2:00 pm | Live from IFT FIRST |
| 2:00 pm – 3:00 pm | Featured Session |
| 2:00 pm – 2:45 pm | Business FIRST Session |
| 3:00 pm – 3:15 pm | Live from IFT FIRST |
| 3:15 pm – 3:45 pm | Business FIRST Session |
| 3:45 pm – 4:00 pm | Live from IFT FIRST |
| 4:00 pm – 4:45 pm | Business FIRST Session |
| 4:45 pm – 5:15 pm | The Shuttle Live from Chicago! |
| 8:00 pm – 10:30 pm | Asia Rebroadcast |
Tuesday, July 12
| Time | Description |
| --- | --- |
| 8:15 am – 8:30 am | Live from IFT FIRST |
| 8:30 am – 9:30 am | Keynote Presentation |
| 10:30 am – 11:00 am | Business FIRST Session |
| 11:15 am – 12:15 pm | Featured Session |
| 11:15 am – 12:00 pm | Business FIRST Session |
| 12:15 pm – 12:30 pm | Virtual Exclusive |
| 12:30 pm – 1:00 pm | Business FIRST Session |
| 1:00 pm – 1:15 pm | Live from IFT FIRST |
| 1:15 pm – 1:45 pm | Business FIRST Session |
| 1:45 pm – 2:00 pm | Live from IFT FIRST |
| 2:00 pm – 3:00 pm | Featured Session |
| 2:00 pm – 2:45 pm | Business FIRST Session |
| 2:45 pm – 3:00 pm | Virtual Exclusive |
| 3:00 pm – 3:15 pm | Live from IFT FIRST |
| 3:15 pm – 3:45 pm | Business FIRST Session |
| 3:45 pm – 4:00 pm | Live from IFT FIRST |
| 4:00 pm – 4:45 pm | Business FIRST Session |
| 4:45 pm – 5:15 pm | The Shuttle Live from Chicago! |
| 8:00 pm – 10:30 pm | Asia Rebroadcast |
Wednesday, July 13
| Time | Description |
| --- | --- |
| 8:00 am – 8:30 am | Live from IFT FIRST |
| 8:30 am – 9:30 am | Keynote Presentation: Cultivating Curiosity: Innovation Solutions to Complex Problems are Within Reach |
| 9:30 am – 10:00 am | Live from IFT FIRST |
| 10:00 am – 10:30 am | Business FIRST Session |
| 11:00 am – 11:45 am | Business FIRST Session |
| 11:00 am – 12:00 pm | Virtual Exclusive |
| 12:00 pm – 12:30 pm | Live from IFT FIRST |
| 12:30 pm – 1:00 pm | Business FIRST Session |
| 1:00 pm – 1:15 pm | Live from IFT FIRST |
| 1:15 pm – 1:45 pm | Virtual Exclusive |
| 1:45 pm – 2:00 pm | Live from IFT FIRST |
| 2:00 pm – 3:00 pm | Virtual Exclusive |
| 3:15 pm – 3:30 pm | Virtual Exclusive |
| 3:30 pm – 4:00 pm | The Shuttle Live from Chicago! |
| 8:00 pm – 10:30 pm | Asia Rebroadcast |