IFT FIRST Call for Proposals
Introducing the 2023 theme for IFT FIRST: Annual Event and Expo
July 16-19 at McCormick Place in Chicago
Innovation in a Time of Crisis:
Can We Future-Proof the Food System
Pandemics. Natural disasters. Inflation. War. Science Distrust. Global crises have impeded progress across the science of food community at a time when new solutions are most needed. From supply chain slowdowns and cost-savings imperatives to ever-more-complex research demands, these challenges force us to pivot in ways we never thought possible—and they demand we come together to forge innovative solutions.
IFT FIRST is where bold ideas, cutting-edge research, and a spirit of collaboration connect global food system communities. The best and brightest academics, researchers, and innovators in the science of food will be there. Together, we can future-proof the food system.
2023 Guiding Questions for this year's theme
Expand All
/
Collapse All
Novel Technology & Innovation

What innovations will prepare us for the next crisis?
How is our improved understanding of structure-function relationships leading to novel food and beverage (F&B) applications?
What new or improved methods or technologies are leading to cost savings for F&B developers?
What are recent technologies unlocking solutions in F&B innovation?
What are the challenges and opportunities of emerging nonthermal processing technologies?

Sustainability and Climate

How are we rethinking supply chains in the face of increased global tensions?
What advancements in packaging are leading to a reduction in plastic waste?
How do we operationalize sustainability?
What processing technologies are leading to more sustainable and resilient F&B production?
What are the most creative solutions for addressing food waste across the F&B value chain?

How are crises, such as climate change, impacting the nutritional profile of foods and what can be done to mitigate their impact?
What is the role of food science in food nutrition security?
What are recent advancements in fortification and biofortification that show promise for future F&B applications to enhance nutrition?
What is the role of food science in public health and nutrition policy?
What processing technologies are leading to improved nutrition?

What risk do chemical contaminants (heavy metals, microplastics, etc) pose to human/planet health and how can risk-based analysis be used to protect and inform the public?
What do all professions within the science of food need to know about FSMA Section 204 and how it will impact their work?
What are some food safety-sustainability tradeoffs and how can we promote co-management of food safety and sustainability goals?
What challenges and opportunities are born by regional or global harmonization of regulations and standards?
How are food additives granted regulatory approval and what implications does that have for industry?

Consumer Insights and Education

What are the most common sensory testing mistakes made by non-sensory scientists?
How are we preparing the next generation of scientists and their stakeholders given how quickly the profession is evolving?
What are strategies for effectively communicating to non-technical audiences?
How are innovative organizations addressing consumer mistrust?
What are the challenges and opportunities of the role of food science in mandatory or voluntary labeling requirements?
Are you a thought leader or trailblazer seeking to showcase your research and innovative solutions while addressing the major challenges impacting our global food system?
Consider participating in IFT's Call for Proposal submission process. Here are some ways.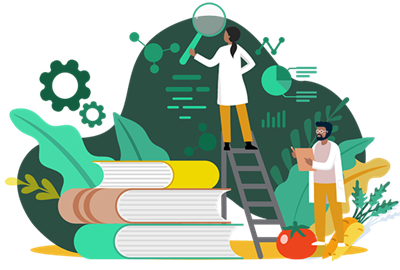 Multi-Session Conversations - Introduced in 2022, Multi-Session Conversations bring together speakers from multiple individual sessions to discuss the intersections of their work. This new session format is comprised of an expert panel driven not by an organizer, but rather by the evocative juxtaposition of different perspectives. Since their launch, Multi-Session Conversations have had significantly higher attendance than past symposia-style sessions, enjoyed much higher engagement, and received great reviews. Be a part of this exciting new format!
Research Promotions (Specifically for pre-tenured faculty, recent PhD graduates, post-docs, and grant project awardees) - IFT is excited to promote up-and-coming research and celebrate the work and accomplishments of our science of food professionals. Research Promotions will include a short oral presentation followed by audience Q&A at IFT FIRST's Research Showcase Stage.
Professionally Recorded On-Demand Sessions (10 or 20 minutes) - Accepted speakers will work with a professional video production team who will record their presentations and produce high- quality, professionally edited videos. These videos will be included in the Science FIRST on-demand session catalogue for attendees to access post-event.
Professionally Recorded 1-Minute Summaries – FIRST Cut Session Summary is a 1-minute version of a speaker's presentation that encapsulates the most important information from their on-demand session. This condensed version will be played during Multi-Session Conversations.
To learn more about how to participate in the Call for Proposal process, please access the submission site.
Have more questions? Join us for Scientific Program Office Hours.
These 30-minute informal meetings support session organizers and presenters by answering questions they may have regarding the 2023 Call for Proposals. Join us every Thursday at 3 p.m. Central Time starting October 20.
If you have any questions regarding the submission process or scientific program, please contact the Knowledge & Learning Experience Team at [email protected].