Science Sessions Overview
Zero Hunger: Will We Get There?
Our global food system is being challenged in ways it has never been before. Already poised to undergo massive transformation, a global pandemic has accelerated our need to innovate and transform. It has also set us back on an already ambitious goal of achieving the UN's second Sustainable Development goal of Zero Hunger by 2030.
We have the unique opportunity to elevate and address this global challenge by bringing together our collective experts and global partners to discuss novel research, share knowledge and insights, and challenge one another to think big and bold.
Featured Speakers and Sessions
On-Demand: Zero Hunger - Will We Get There?
Keynote—Ambassador Ertharin Cousin
Co-Founder of Food Systems for the Future, a Global Nutrition Impact Investment Fund
On-Demand: Rising to the Challenge
Keynote—Dr. Lisa Dyson
Founder and CEO of Air Protein, a World Economic Forum Technology Pioneer Company
Scientific Sessions to Be Explored
The Science Sessions will explore the question "Zero Hunger: Will We Get there?" by delving into six critical areas of our global food system. In service of that goal, we will engage in the following formats led by a series of guiding questions aimed to address how health and nutrition, food safety and security, consumer insights and education, environmental sustainability, technology and innovation, and supply chain transformation can all contribute to the goal of Zero Hunger.
Formats include: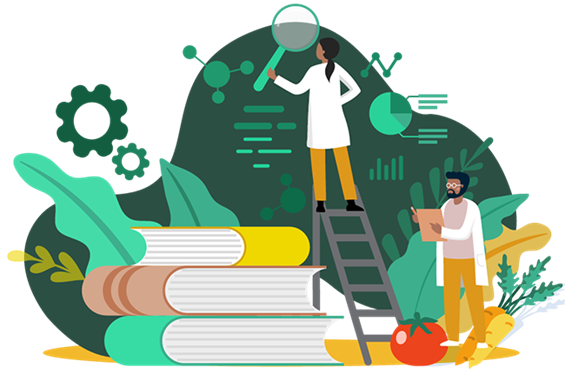 Featured Expert Panel Discussions
Join us for robust discussions with expert guest panelist highlighting key topics related to each key area.
Live Scientific Session Conversations
Attendees and invited subject matter guests will come together in an online live forum to discuss five guiding questions for each key area identified from IFT's expert member community.
FIRST Cut Scientific Session Summaries
A great way to get a taste of what's covered in each on-demand session, these 1-minute pre-recorded summaries will provide a high-level overview of each on-demand session.
On-demand Scientific Presentations
Access a robust library of scientific presentations covering pertinent topics related to each key area. Recording formats include Quickfire or Innovation Showcases (10 minutes), Individual Presentations (30 minutes), or Panel/Series discussions (45 minutes).
Expand All
/
Collapse All
More ways to view Scientific Sessions
In addition to accessing scientific session and discussion content via the six key areas we have also tagged the content by area of focus as well as by speaker. You can access content through additional filtered views including:
View All Scientific Sessions by Area of Focus