Zero Hunger: Will We Get There?
Our global food system is being challenged in ways it has never been before. Already poised to undergo massive transformation, a global pandemic has accelerated our need to innovate and transform. It has also set us back on an already ambitious goal of achieving the UN's second Sustainable Development goal of Zero Hunger by 2030.
As a global science of food and food innovation community, we have the unique opportunity to elevate and address this global challenge by bringing together our collective experts and global partners to discuss novel research, share knowledge and insights, and challenge one another to think big and bold.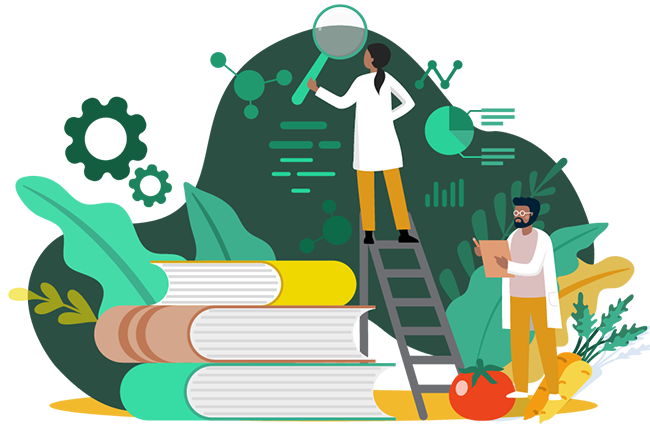 So how do we get there?
Science FIRST will explore the question "Zero Hunger: Will We Get there?" by delving into six key areas of our global food system. For each of these areas, attendees will engage in expert panel discussions, discussion circles, and scientific presentations led by a series of guiding questions aimed at exploring and addressing challenges, opportunities, and potential solutions to inspire and ignite new (FIRST) solutions.
Guiding Questions to be Explored
Each of these categories will be essential to holistically address Zero Hunger. In service of that goal, we will engage in panel discussions, discussion circles, and scientific presentations led by a series of guiding questions aimed to address how health & nutrition, food safety & security, consumer insights & education, sustainability, technology & innovation, and supply chain transformation can all contribute to the goal of Zero Hunger.

Expand All
/
Collapse All
How does nutrition policy impact nutrition equity globally?
What new technologies are available to increase nutrient density of bioavailability?
How do bio-manufactured ingredients nutritionally and functionally compare to naturally occurring ingredients?
How do dietary patters in urban and rural settings influence health, e.g., microbiome?
How can institutionalized food, such as school lunch programs, prisons, and hospitals, be adapted to ensure the public they serve is well fed?

What is the future of food safety?
How do we make food systems more secure during times of crisis?
What role will emerging technologies play in improving food safety globally?
How to we reduce food fraud?
How does digital technology improve food safety?

Consumer Insights & Education

How have consumer perceptions and behaviors changed during and post-COVID-19?
Can values-based purchasing (i.e., global citizenship) impact nutrition inequity globally?
Do people care and can consumers make a difference?
How can individuals working in the science of food help to educate consumers about high quality nutrition and/or potential solutions to global hunger?
Is nutrition legislation and labeling effective at educating the public or influencing their food choices?

Environmental Sustainability

What is the relationship between sustainability and hunger?
How can we develop environmentally friendly packaging for developed and developing economies?
How can business or regulation balance the need for revenue, e.g., cash crops, with traditional crops for self-sufficiency?
How do we produce more nutritious food, while wasting less or using fewer resources?
Climate change will drive massive migration due to drought.
How can nations respond with compassion and equitable access to food and water?

Technology and Innovation

How can COVID-19 be a catalyst for change?
What new technologies or innovations will radically transform the future of food?
What emerging technology solutions might assist farmers in reducing in-field spoilage and getting their crops to market?
How can we innovate for people with very low income?
What are the opportunities for Public-Private Partnerships that could have measurable impacts on reducing hunger?

Supply Chain Transformation

How might robotics and automation improve or hamper solutions to hunger?
What are the supply/distribution chain vulnerabilities threatening the equitable distribution of nutrition globally?
What can we do about it?
How will digitization of the food supply chain enable consumers to influence the food industry? How can we localize or regionalize supply chains to help local communities, especially food deserts?
How can food be distributed more equitably? How might we address the economics of hunger?