Connect, Collaborate, and Conduct Real Science
The IFT FIRST Innovation Lab isn't a passive lecture or uninspired product demo - it's the ultimate immersive experience that will allow you to collaborate with your peers, build career-enhancing relationships, ideate leading-edge solutions, and pressure-test your ideas in an interactive environment.

You'll work through a realistic product development cycle - identifying your target audience, creating and challenging applicable actions to address the most pressing crises facing the world today, and even prototyping your ideas. Attend IFT FIRST for this and many other opportunities to get inspired.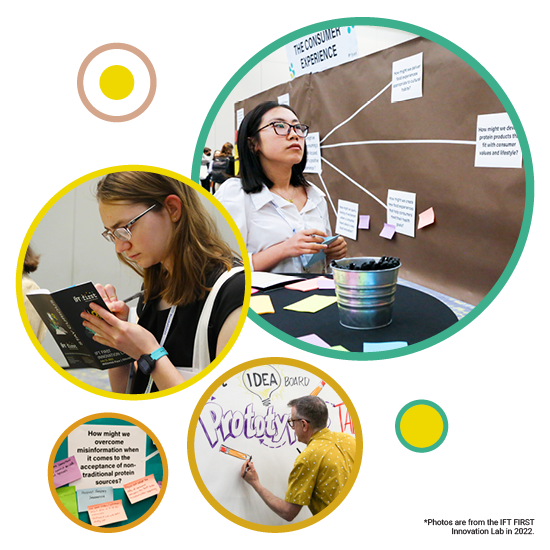 Find Your Dreams at IFT FIRST
Imagine how incredible it would be to go on a FIRST date (pun intended), skip the awkward small talk, and get right into meaningful conversation about the science of food topics most relevant to your interests. With Braindate at IFT FIRST, you can do just that.

Simply download the IFT FIRST app, choose "Find and Meet Attendees" on the home screen, and search existing conversation topics or create your own. You'll have the option to meet 1:1 or in a group setting to discuss the hottest topics related to improving and protecting our food systems with peers from all over the world.

Explore Braindate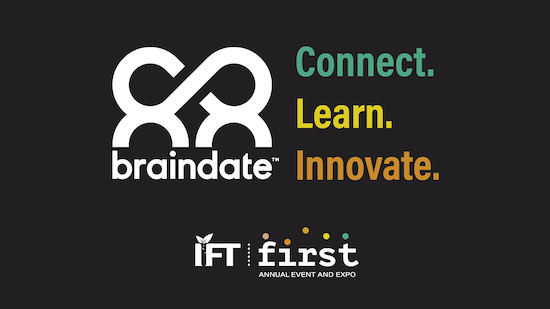 What's the answer to future-proofing the food system? Hear and discuss the latest science, insights, research, and industry solutions addressing this important question.
Gain insights, access valuable resources, and make strategic connections to grow, enhance, and advance your career and business.
Meet and connect with science of food professionals from around the globe through gatherings designed to share knowledge, collaborate, and build working relationships.
Get the latest on IFT FIRST.
Sign up for email updates.