The Food Expo Is Back!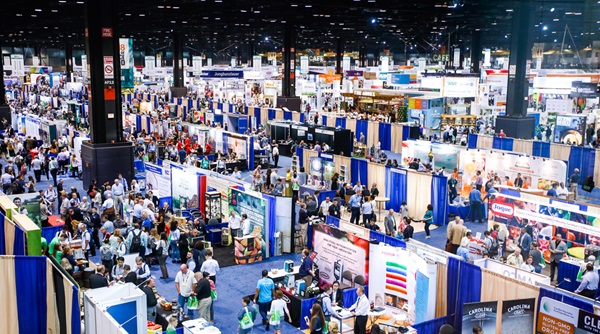 Innovation is all around us. See it. Taste it. Feel it...at the IFT FIRST Food Expo!
Over 700 exhibitors will be there to showcase, demonstrate, educate and sample the best in trending ingredients, machinery, food and food science intelligence, and more!
You heard right, food sampling is back and you can't experience that online! Access the latest food trend information from our partners Innova, Mintel, and Spoonshot plus visit their booths daily for demos and tastings.
Plus, connect with the most qualified ingredient, equipment, and technology providers. Find contingency plans and product procurement options before you need it. You'll also learn about new, emerging ingredient and packaging technologies to help you prepare for the future.
Sign-up today and let IFT FIRST help you to get ahead of your supply chain headaches.
Plan Your In-Person Attendee Experience
Check out the IFT FIRST Advanced Program and Expo Planner to explore and save your choice of new suppliers, products, services plus review the complete list of exhibitors by alpha or category type. NOTE: Your selections in the planner will automatically sync to the IFT FIRST app if you use the same email address to sign up for both.
DOWNLOAD THE IFT FIRST APP IFT FIRST Desktop Program & Expo Planner Expo Floor Plan
Exhibitor Preview List
AAK
Custom Flavors
Ingredion
ABF Ingredients
DSM
Innova
ADM
Edlong
Jungbunzlauer
Almond Board
Enzyme Development Corporation
MicroDried
Ardent Mills
Florida Food Products
MicroThermics

BENEO
Gingko Bioworks
Mintel
Bunge
Grain Processing Co.
Prinova
Butter Buds
GEA Group
Roha
Cargill
Givaudan

Tate & Lyle

Clextral
Glanbia Nutritionals
The Wright Group
Colony Gums
GNT

Virginia Dare

Agriscience
ICL Food Specialties
Westrock Coffee Co.
Interested in Exhibiting?
The largest B2B food innovation expo makes its return to an in-person experience this July, live from Chicago.